A Swell Time at WOKA Whitewater Adventure Park
The Waters of Oklahoma and Arkansas (WOKA) Whitewater Park, located in Watts, Oklahoma is where adventure and nature come together to create an unforgettable experience! The Grand River Dam Authority and the City of Siloam Springs, Arkansas, joined forces to create a national-caliber whitewater adventure park in the breathtaking Ozark Mountains. With philanthropic support from the Walton Family Foundation, this dream has become a reality!
While visiting WOKA, you can expect heart-pumping wave action for kayakers, surfers, and tubers of all skill levels. You can also relax and enjoy the serene beauty of nature on a stand-up paddleboard or watch the excitement from the waterfront spectator seating. With construction currently underway in Oklahoma near the Arkansas border, WOKA Whitewater Park is set to become the best-in-class whitewater park of its kind with a 1,200-foot long, 100-foot wide side channel off the Illinois River featuring eight drop features.
So, get ready to experience the thrill of a lifetime! Join us at WOKA Whitewater Park and make memories that will last a lifetime.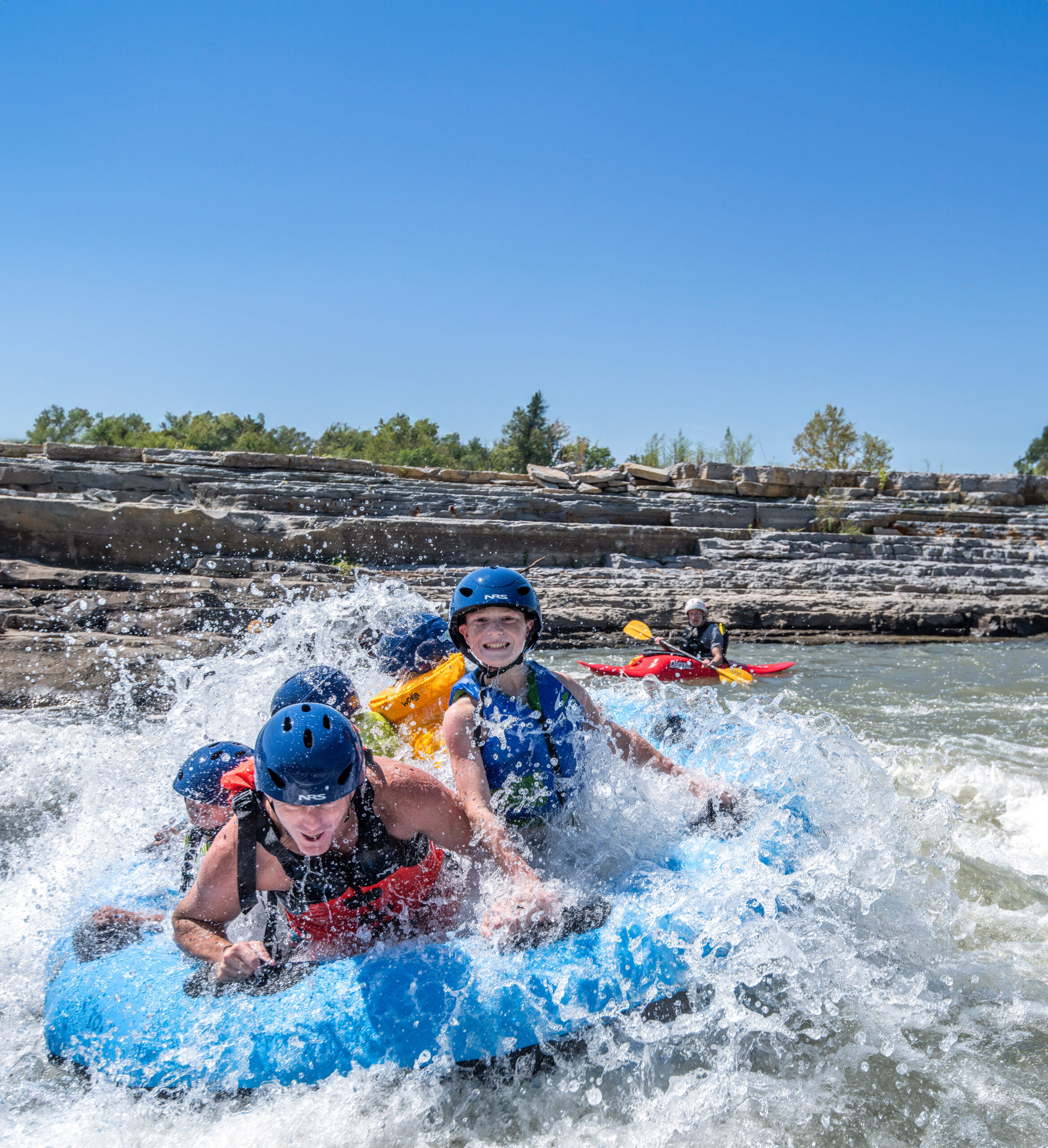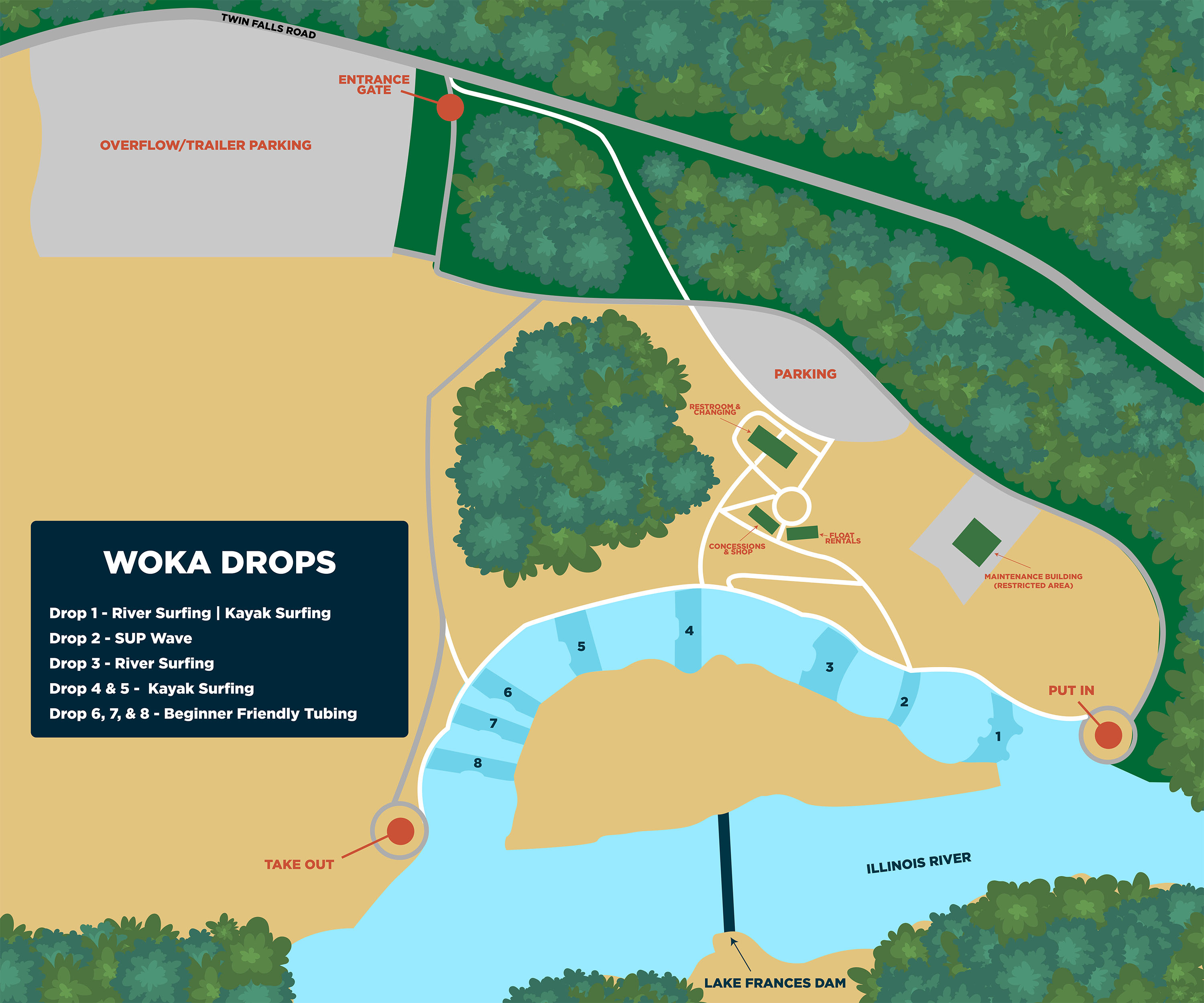 Welcome to our whitewater adventure! We want to make sure our visitors have a blast while also being fully aware of what they are getting into. Whitewater tubing is a thrilling and physical outdoor activity, not a theme park ride. While we provide beginner-friendly options, visitors should be prepared for a challenging adventure with plenty of opportunities to get wet, tired, and even a little scraped up. We want to emphasize that our course is a true whitewater environment, and visitors should participate at their own risk. So come prepared for an exciting and strenuous adventure, and let's hit the rapids!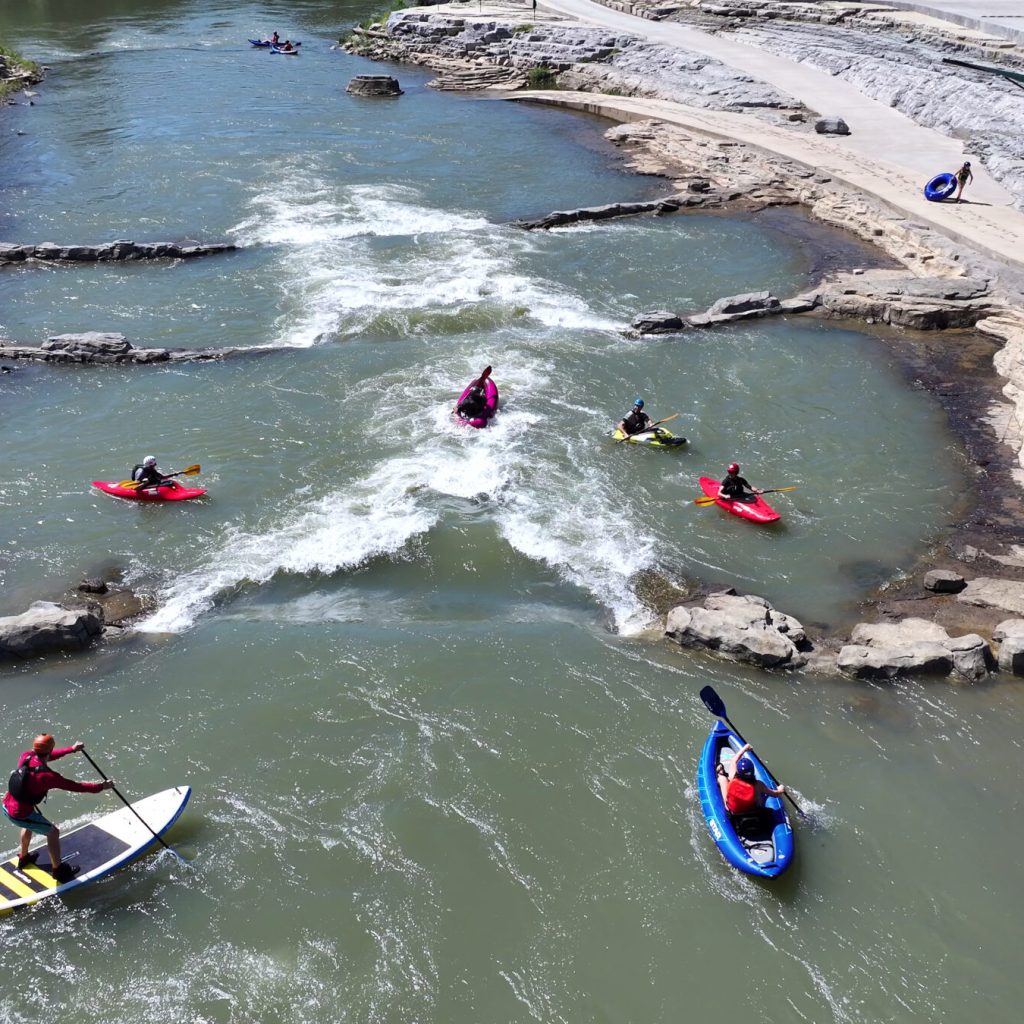 WOKA has 8 low-hazard whitewater features, seasonal rentals, shop and concessions, and shaded viewing. Changing facilities and restrooms are on-site and mountain bike trails are nearby.
Lifejackets, whitewater helmets, and secure footwear are required. Plan to get completely wet.