Designed to simply and effectively communicate the most basic elements of whitewater safety, these films provide a basis for the essential but not always accessible or readily available river knowledge that anyone wishing to spend time in a river environment should know. Produced by American Whitewater under a grant from the U.S. Coast Guard, directed and edited by Mountain Mind Media, and beautifully shot in locations across the country, there has never been a more approachable and compelling film series designed to increase basic river safety knowledge and understanding. Our hope is that everyone from professional instructors, outfitters, whitewater clubs, national parks and national forests to retail shops, whitewater centers and individual paddlers alike will adopt these films and share them with new and experienced paddlers, as we strive for a more knowledgeable and safe community.
American Whitewater is a non-profit membership driven river stewardship organization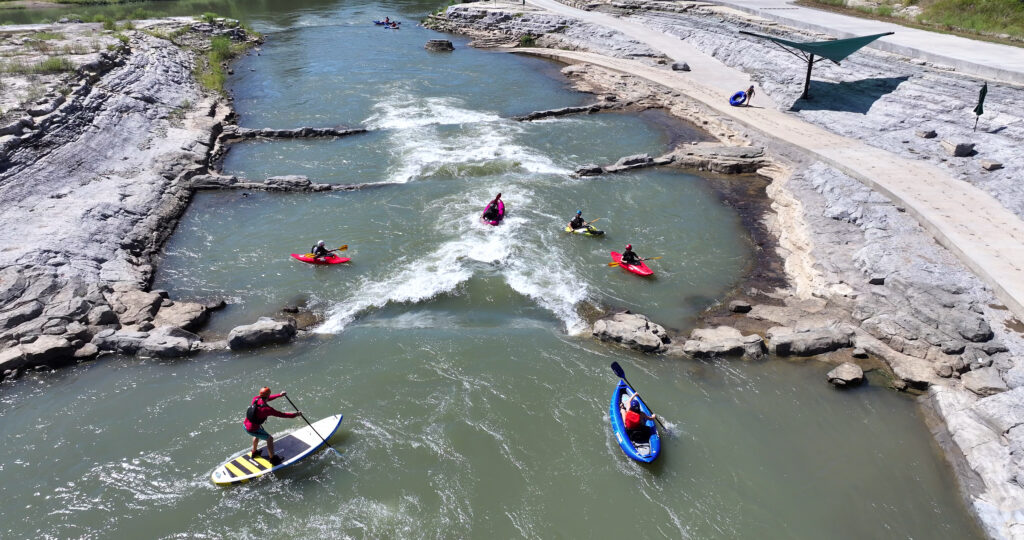 Yes. Tubing: Ages 9+ must fit a youth PFD (min 55-90lbs), or universal PFD (must fit into a whitewater-specific helmet).
All other vessels: Age 13+ unaccompanied must fit youth PFD (min 55-90 lbs), or universal PFD (must fit into a whitewater-specific helmet).
Life jackets and whitewater helmets are provided with all rentals. A life jacket loaner station is coming soon for all visitors.
Yes. Lifejackets should be US Coast Guard approved, proper fit, and in good condition.